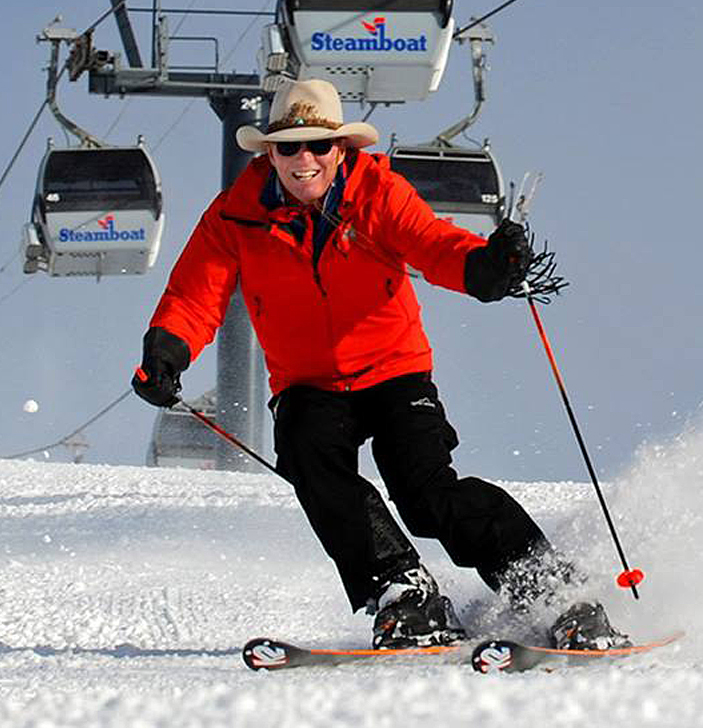 William Winston "Billy" Kidd, a descendant of the famous English pirate, terrorized the slopes of his native Stowe, Vermont, honing his skiing skills on Mt. Mansfield before becoming an American hero at the age of 20. Clad in a Peter Fonda-Easy Rider motif and on his wooden Kastle 207's, he became the first American male to win an Olympics skiing medal, capturing a Silver in the Slalom at Innsbruck, Austria in 1964, sharing the podium with his friend and teammate Jimmy Heuga, who got the Bronze. He continued with his ski racing career, winning two firsts in the newly-formed Alpine World Cup, skiing in between numerous injuries and fitting in an economics degree at the University of Colorado -Boulder in the downtimes. Billy put it all together in 1970, promising his mother and winning a gold medal in the Combined at the World Championships, quitting the World Cup circuit and in the same year winning the ISRA pro-circuit GS and Combined, the first person to win both the amateur and pro championships in the same year.
After his racing career, Billy took his trademark Stetson and headed for Steamboat Springs, Colorado and for the last 50 years, his focus has been to promote skiing, fitness, charitable work and as director of Steamboat Resort's ski school to spread goodwill, joy and his knowledge of the sport to countless admirers and fans. His accomplishments include contributing to and being a board member of Special Olympics and helping to bring the competition to Steamboat in 1977, co-authoring 2 books on skiing, contributing editor of Ski Magazine, helping to combat Multiple Sclerosis, which felled his late friend Jimmy Heuga, and hosts and teaches Native American kids to ski (he's part Abenaki). He was also inducted into the US Ski and Snowboard Hall of Fame, named one of the top 10 skiers of the century by SKI and named the Skier of the Century by the Denver Post.
But Billy is in his element at 1pm at the top of the gondola at Steamboat, hosting a free "ski with Billy Kidd" clinic, complete with ski tips, stories, helmet autographs and his unbridled enthusiasm for his lifelong sport.
Read more about Billy Kidd and past winners of the Carson White Snowsports Achievement Award