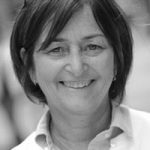 Iseult Devlin, President
Chatham, NJ
Iseult is a skiing columnist for the Bergen Record. She is the author of Winter Sports for Women (McGraw Hill). Former staff editor for Skiing Magazine and Skiing Trade News. Travel, product and business coverage in all aspects of winter sports. Helmets, women and children's products a specialty. Iseult is a ski instructor at Stratton Mountain, Vermont.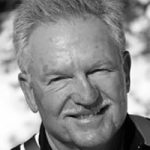 Bob Cox, First Vice President
Torrance, CA
Bob is a two-term NASJA President (2007-2011) and longtime VP (Meetings); weekly ski columnist for The Daily Breeze (Torrance) and Mammoth Times, plus freelance contributor to other publications. He is the only seven-time winner of Harold Hirsch Award. Member since 1978.
Dan Giesin, Second Vice President
San Anselmo, CA
A former San Francisco Chronicle staff writer, Dan has covered snowsports – both competitive and recreational – extensively since 1976. NASJA-West President. NASJA member since 1979.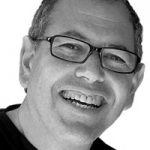 Martin Griff, Past President
Ewing, NJ
Martin is a contributing writer for First Tracks Online and has written many newspaper columns. He won the Harold Hirsch Award winner in 2000, 2002 and 2008. President, NASJA-East 2008-2010. President of NASJA 2013-17.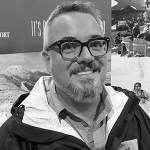 Jeff Wise, Corporate Liaison
Director of Communications, Stowe Mountain Resort
Jeff is an Emerson College graduate with a degree in mass communication; he worked in television, radio and film in both New York and Los Angeles. Jeff's love of snowboarding brought him to Stowe in 1993. Over the past 24 years he has managed the resort's snowboard school, marketing department, public relations, and communications. Jeff lives in Stowe with his wife Julie and two kids. He is a devoted writer, snowboarder and outdoor enthusiast.
Vicki Andersen, Treasurer
Portland, OR
Vicki has four decades of experience covering skiing, snowmobiling, motorcycling and adventure travel for regional and national publications and e-zines. Contributing Editor skisnowboard.com, SkiSnowboard America. Co-owner & contributing editor HighOnAdventure.com. Member SATW, NOWA.